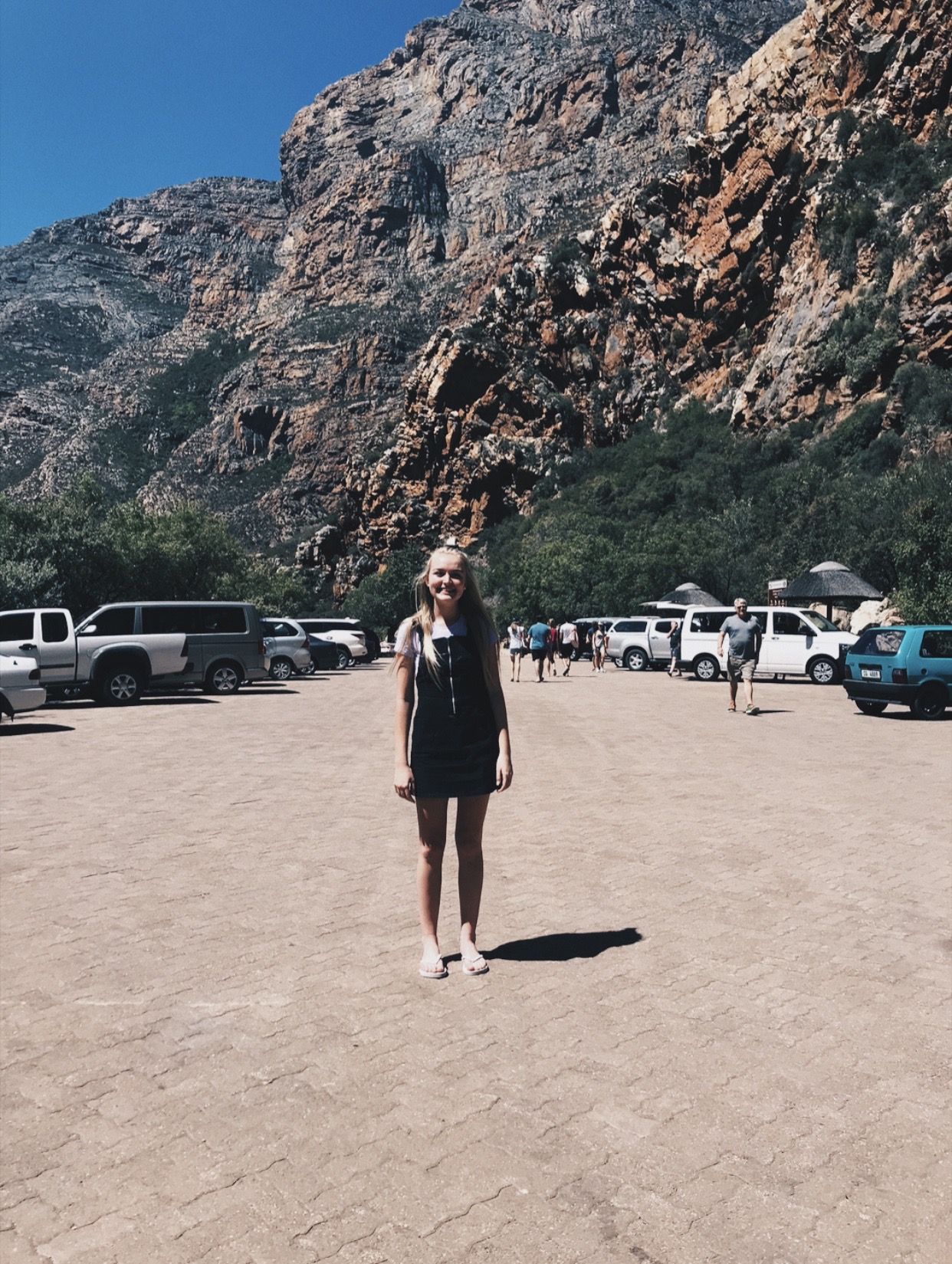 This summer we're introducing interns in the RESESS, Geo-Launchpad, and USIP programs to shine a spotlight on the research projects they are completing throughout these 11-week internships and on their interests in geoscience.
Courteney Pike is a rising senior at Florida State University where she is majoring in geology and minoring in chemistry. Courteney grew up in South Africa, and would regularly visit mines nearby her house with her dad. This sparked an interest in mining geology. She entered college in South Africa to study engineering and environmental geology, but as Courteney took more courses and transferred to Florida State University, her interests shifted away from mining geology and instead to geochemistry. Courteney applied to RESESS in order to obtain research experience for the first time and is excited to learn more about petrology, geochemistry, and laboratory work.
At the University of Washington, post-doctoral fellow Dr. William Hoover serves as Courteney's primary mentor, in addition to Dr. Cailey Condit. Courteney is researching chemical change in rock samples from Santa Catalina Island in California to investigate processes such as metasomatism and mechanical mixing that produce weak minerals that cause episodic tremor and slip in subduction zones. Metasomatism is when fluids chemically react with rock at high temperatures and pressures, altering the chemical composition of the rock. Using these altered rock samples exhumed from a subduction zone, Dr. Hoover and Courteney are working to determine the original (pre-alteration) composition of the rock using Gresens' equation. Gresens' equation relates the concentrations of chemical components in the altered rock to the original rock. Immobile elements, which maintain the same concentration prior to and following alteration, make up an isocon line on a graph that depicts the original composition on one axis and the altered composition on the other. Using this, Courteney and Dr. Hoover are able to determine which chemical components were lost and which were gained during metasomatism and mechanical mixing.
The rock samples are from portions of the subduction zone where weak minerals produce seismicity and, episodic tremor and slip. Courteney's research will factor into Dr. Hoover's larger research project exploring the formation of weak minerals, like talc and chlorite-bearing minerals, during metasomatism that might produce episodic tremor and slip events. This research will contribute to better understanding the behavior and transport of fluids in subduction zones and their feedback with seismicity and deformation.
Q&A:
What has been your favorite part of the RESESS program so far?
I would say honestly working with my mentor. I work with Will, and he's really good because he doesn't just mentor me, but also as he's going he teaches me because even though I've taken geochemistry, I haven't taken petrology yet. My project is kind of focused on that, so he's helped me a lot by teaching me. Working with Will has been definitely one of my favorite parts, and also going to Mount St. Helens!
What have you gained from your mentorship with Dr. Hoover and Dr. Condit?
Just as simple as it sounds, the research experience from this… I haven't [done] any big formal research before. This should have been my first time learning what the procedure is and [Dr. Hoover] helping me through it.
Have you learned about any new topics/research techniques that have really piqued your interest?
The main thing would be the petrology, which I haven't taken a class in yet. It was hard to see if I had an interest in it or not, but petrology is definitely something that I'm looking at now and when I tell people what I want to do my PhD in, I say geochemistry and petrology.
---
After graduating with her bachelor's degree, Courteney is hoping to pursue a PhD in high temperature geochemistry. Her aim is to become a professor so that she can combine her passions for teaching and research. This summer, she's looking forward to going back to her college town to celebrate her birthday with her friends.