Program dates: May 22 – August 4, 2023 (11 weeks)
Applications are now LIVE! Please carefully read the application instructions found in the Application section below.
Deadline to apply: February 15, 2023.
Program Details
The Geo-Launchpad Program (GLP) is a paid summer internship based in Boulder, CO that is open to community college students in Colorado, New Mexico, and Wyoming that have an interest in geoscience. Geo-Launchpad exposes students to geoscience careers, assists in professional development and communication skills, and provides an opportunity to develop research-ready skills.
No previous research experience is required!
What is geoscience? Geoscience includes atmospheric science, chemistry, earth science, engineering, environmental science, geography, geology, hydrology, physics, technology, etc.
In addition to a paid weekly stipend, GLP provides free shared housing for all program participants and travel to Boulder for participants traveling from outside of Colorado.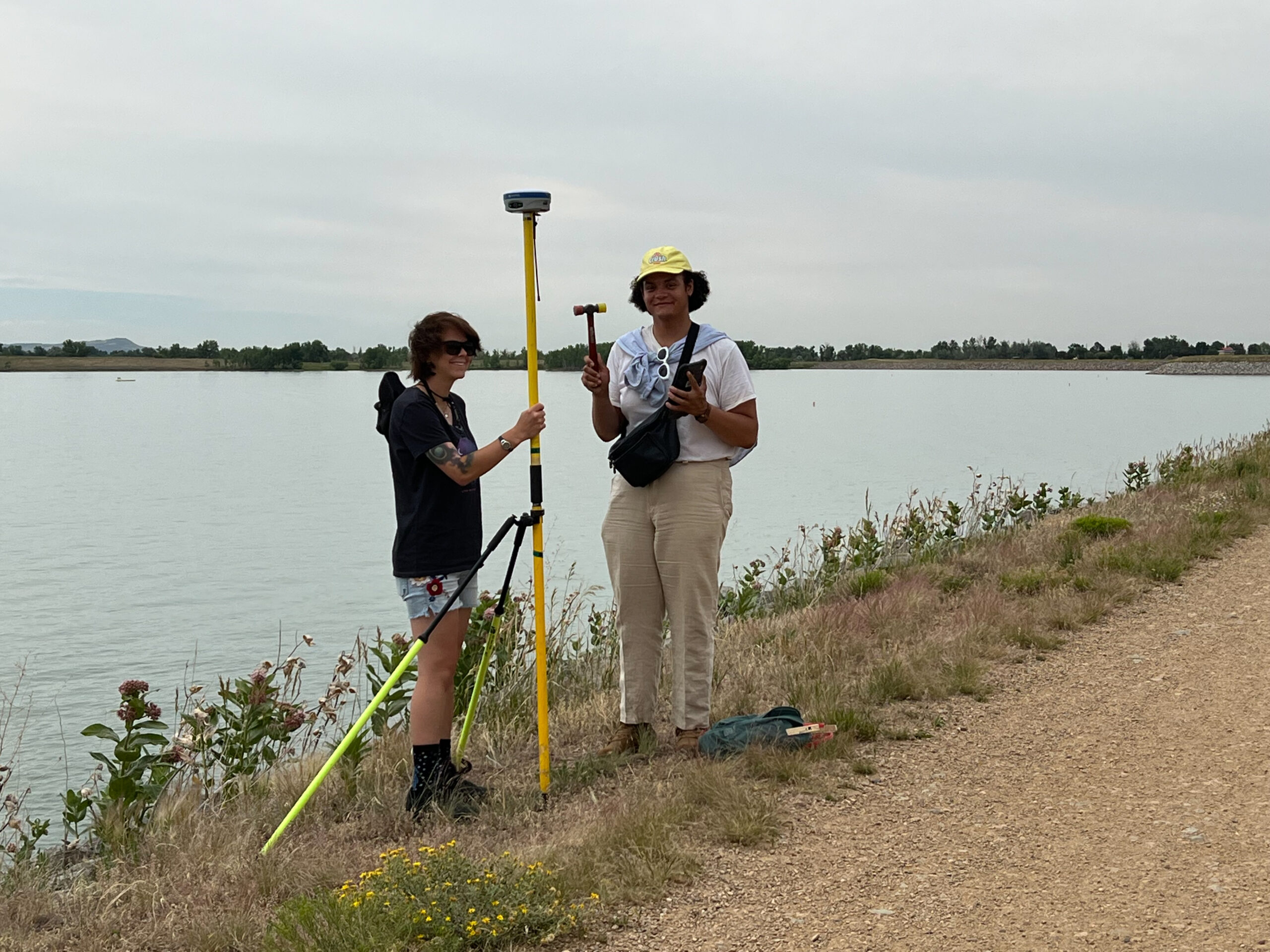 "As someone with an untraditional academic background, little to no STEM courses under my belt, and absolutely no idea what the scientific community was like, I was incredibly intimidated. To be frank, in the early weeks of the internship I felt an extreme sense of imposter syndrome that I considered giving into. Thankfully, under my mentor who was extremely understanding, very informative, and energetic about educating us, the negative feelings I had began to subside. Day by day, week by week, I felt more and more confident about what I was doing. By the time we began to finalize our poster and presentation, I felt -and continue to feel- very proud of the work we did this summer. This experience has made me excited for my future in the scientific field. Transferring to a university for a science degree no longer feels like a far-flung dream." -2022 GLP intern
Summer activities:
Research-support Project. Interns will work on a research-support project with a project mentor, often in pairs. Students are provided office space and any required computing resources and supplies.
Career Circles. Interns have a unique opportunity to meet informally with professionals from different sectors of the geoscience workforce. Guest speakers will discuss their career trajectory including their academics, any challenges they've faced, and offer advice. Interns are encouraged to ask as many questions as they like.
Professional Development Workshops. The purpose of the workshops is to explore non-academic development as a student and a scientist. Past workshops included resume/CV and cover letter writing, interview practice, science poster creation, and science communication.
Mentorship. Interns will meet and interact with a broad range of peers and professionals providing multiple levels of mentorship and support during the summer program (and ideally beyond).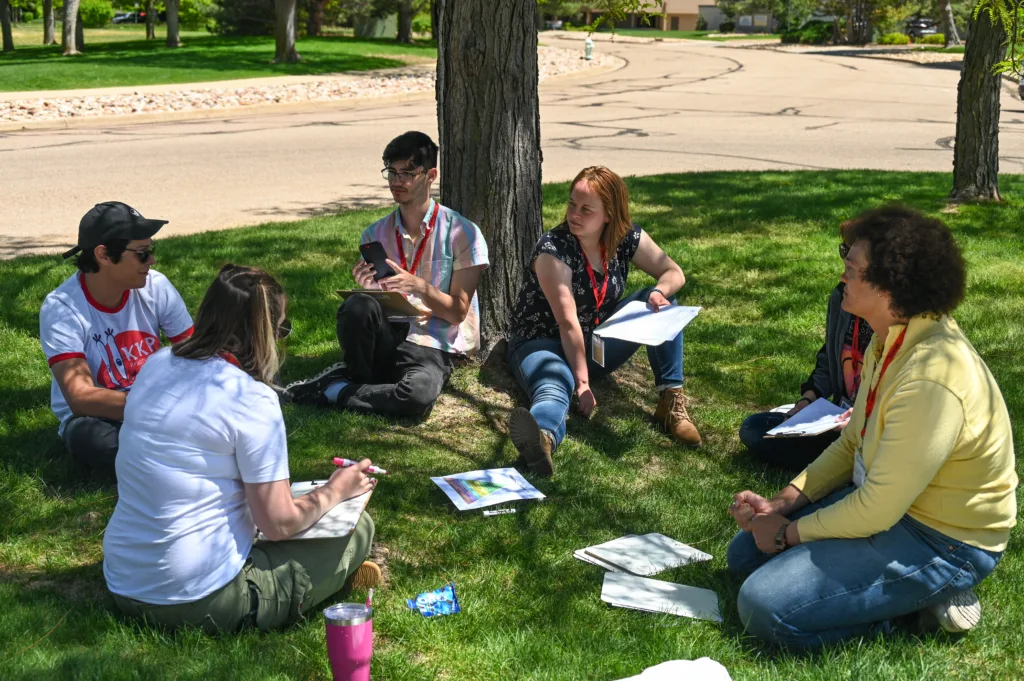 Local Field Trips. Interns will participate in field trips, along with other student interns, to a local area of interest. Past trips include Morrison and Colorado Springs, CO and Rocky Mountain National Park.
Final Presentation. A final presentation will take place during the final week of the program. Interns will learn to create and present a scientific poster and 5-minute lightning talk detailing their summer work.
Professional Conference. In addition to presenting at the end of the summer, interns will have the opportunity to present at a professional conference in the fall. Funding opportunities for travel are provided.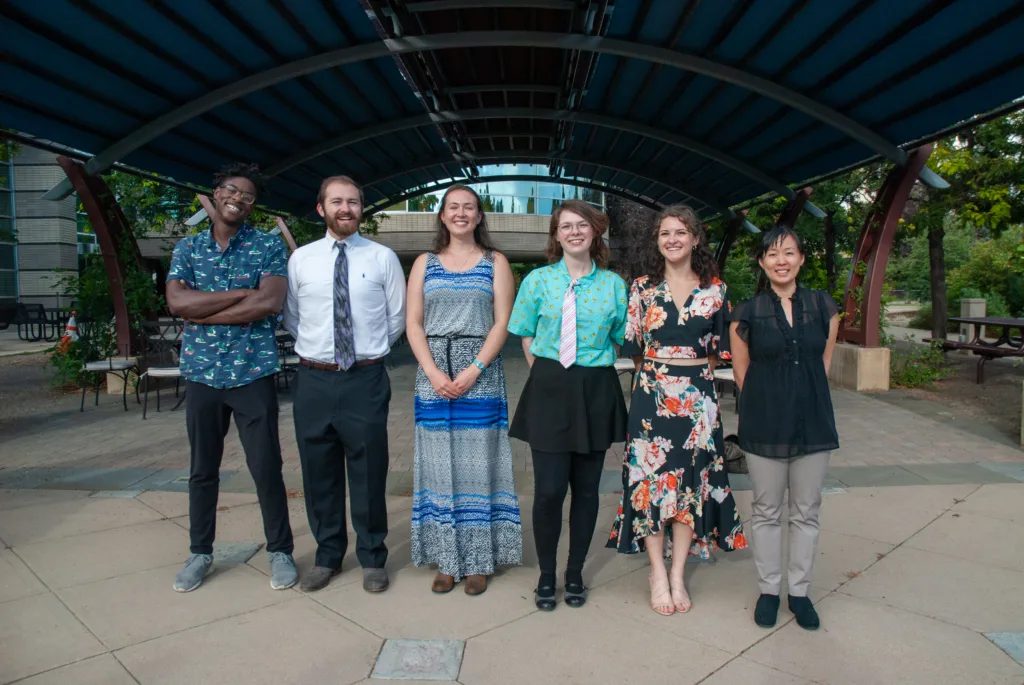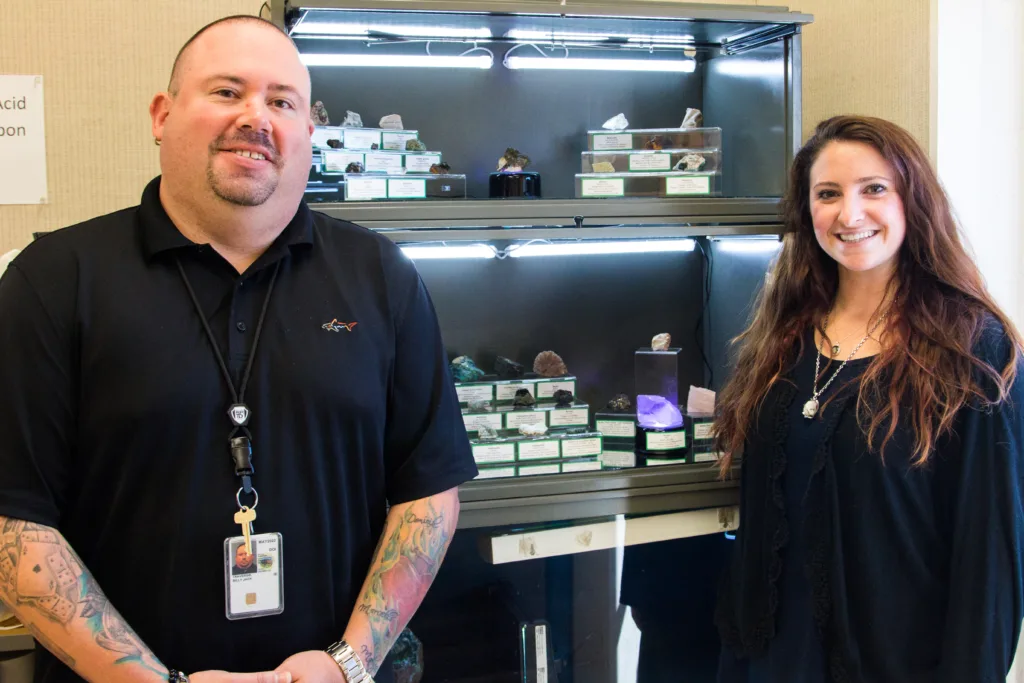 "Without Geo-Launchpad, I wouldn't have the confidence, support, and continued drive in Earth Sciences. This summer I made lifelong memories, I met brilliant people, and was inspired to continue to work hard. With your help, I can now navigate the world of science with a little more ease, knowing there are people who want to see me succeed." -2021 GLP intern
Frequently Asked Questions
Application
Internship Requirements
Applicants must:
be a U.S. citizen.
be enrolled and currently attending classes in a community college in Colorado, New Mexico, or Wyoming through the current academic year (through spring) with plans to transfer to a 4-year university.
be at least 18 years old by the start of the summer program (mid-May).
have an interest in science, technology, or engineering.
have completed or are currently enrolled in college algebra (or equivalent).
have completed or are currently enrolled in at least one science course.
have a cumulative GPA of 2.5 or higher.
prepare a separate document containing responses to the "getting to know you" questions (questions below) and submit unofficial (or official) transcripts as part of your application.
No prior research experience is required!
Application Instructions – Please review all instructions prior to beginning the application!
Enter application portal here (via Submittable): Geo-Launchpad Application
Our internship programs utilize a third-party company for applications called Submittable. Note that you will be asked to create a Submittable account upon entering the application. This is required to complete the application and allows you to save your progress while working on the application. Please complete all required (*) fields. Note that demographic information is optional and not shared with any identifying information (including to the review panel).
All applications must be completed and submitted by the deadline of February 15, 2023 to be considered for the program. Finalists will be notified in mid-February and those who advance into the next round will be asked to submit a letter of reference. More details regarding reference letters will be shared as applicable.
Questions
Introduce Yourself: Please tell us about how you became interested in the Earth or environmental sciences. What drives your passion for Earth science?
Geo-Launchpad works to support students from community colleges on an education and career path in the geosciences. Please describe how you, your life experiences, and/or your participation in the Geo Launchpad internship program will support our mission.
Please tell us about your career and academic goals. Specifically describe how participation in this program will lead to the pursuit and fulfillment of your career and academic goals.
Interests: Please indicate which topics interest you the most in the Earth and environmental sciences. You may list as many topics as you like.
Educational background: What college-level science, technology, engineering, or mathematics courses have you completed or are you currently enrolled in?
Academic Record: Do you feel your academic record accurately reflects your abilities and potential? Why or why not? Please describe any adversity (physical, mental, educational, economic, social, or otherwise) that you have overcome in pursuing your academic goals.
Have you previously earned any college degrees? If so, how do you feel the Geo-Launchpad internship program will benefit you?
Please list any extracurricular activities (clubs, employment, volunteer work) you have participated in during the academic year.
What has made your college experience unique or unlike a stereotypical college experience?
What do you consider to be your proudest achievement? (It need not be related to science or academia).
(Optional) Please share any additional information about yourself not addressed by this application, or any concerns you have with participating in the Geo-Launchpad program.
The "getting to know you" questions can also be accessed on a separate document that is linked here. Please complete them on your own separate document and upload that document to your application.
You will need to submit a copy of your official or unofficial transcripts as part of your application. We recommend having a copy saved to your computer for easy upload when submitting your application. If you have questions at any time throughout this process or need assistance with the application, please contact geolaunchpad@earthscope.org or call 303-381-7505.
Enter application portal here (via Submittable): Geo-Launchpad Application
Note: In order to follow federal guidance and maximize the safety of working conditions, EarthScope requires all interns and staff to be vaccinated against COVID-19 or provide documentation of an exemption for medical or religious reasons. Requests for medical or religious exemptions can be made by contacting Human Resources (humanresources@earthscope.org).
The Geo-Launchpad Program is a summer internship program dedicated to introducing early academic career students to research and increasing diversity in the geosciences. This program is hosted by EarthScope Consortium and funded by the National Science Foundation (NSF) under Grant Nos. 2117397, 2119440 and 1724794.
Geo-Launchpad Alumni
Interested in learning more about what Geo-Launchpad interns do?
Read our Intern Spotlights for more insight.
Intern Spotlight: Taryn Roby (Red Rocks Community College) & Kyle Albrecht (Front Range Community College)
Intern Spotlight: Jamie O'Reilly (Red Rocks Community College)
Intern Spotlight: Kristen Grayson (Pikes Peak Community College)
Questions? Please contact geolaunchpad@earthscope.org
This material is based upon work supported by the National Science Foundation under Grant Nos. 2117397, 2119440 and 1724794.
Home
Last updated: 31 January 2023