Applications for the 2023 summer program have closed. The 2024 application should open mid-November!
Program Details
The Geo-Launchpad Program (GLP) is a paid summer internship based in Boulder, CO that is open to community college students in Colorado, New Mexico, and Wyoming that have an interest in geoscience. Geo-Launchpad exposes students to geoscience careers, assists in professional development and communication skills, and provides an opportunity to develop research-ready skills.
No previous research experience is required!
What is geoscience? Geoscience includes atmospheric science, chemistry, earth science, engineering, environmental science, geography, geology, hydrology, physics, technology, etc.
In addition to a paid weekly stipend, GLP provides free shared housing for all program participants and travel to Boulder for participants traveling from outside of Colorado.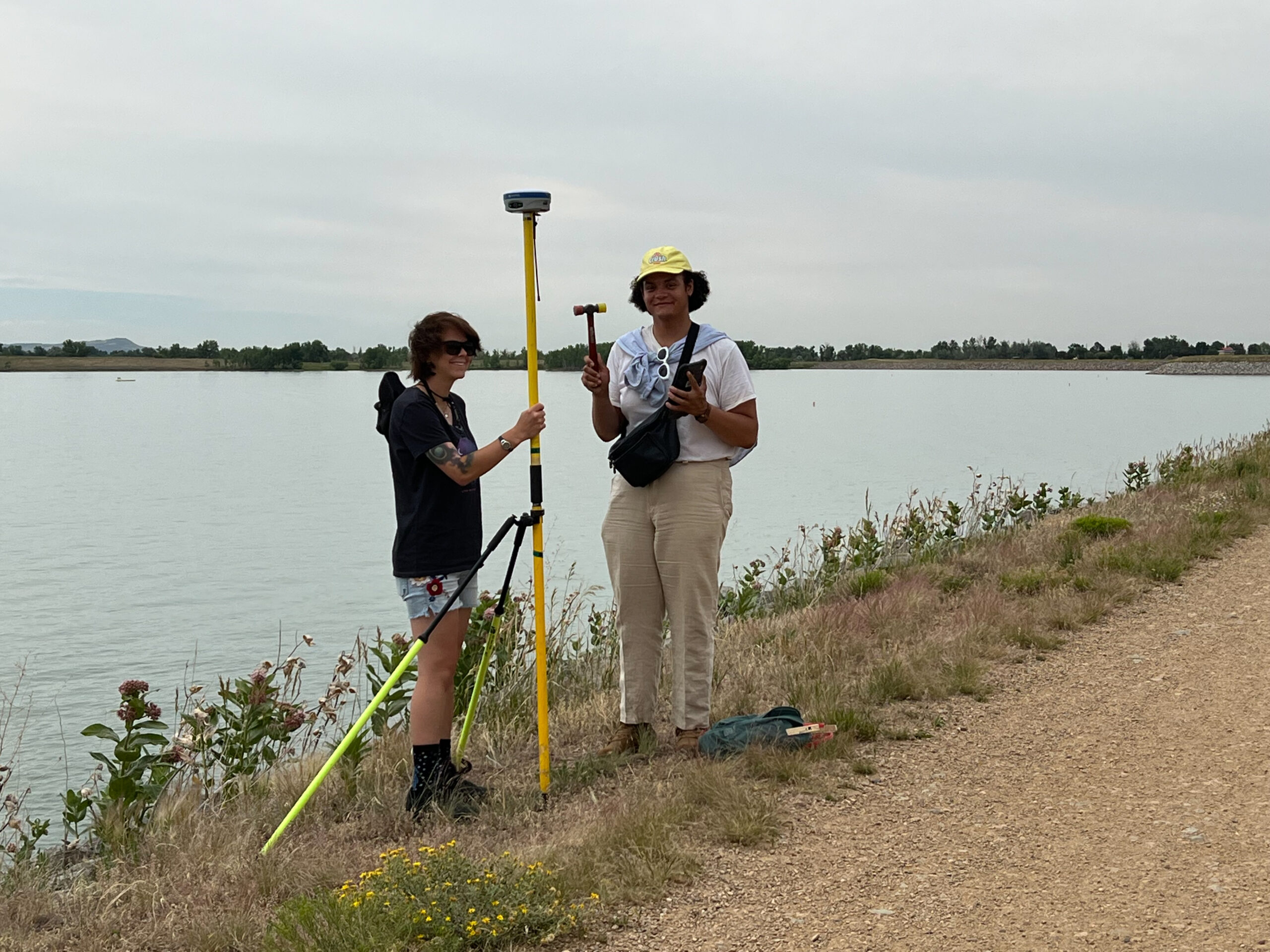 "As someone with an untraditional academic background, little to no STEM courses under my belt, and absolutely no idea what the scientific community was like, I was incredibly intimidated. To be frank, in the early weeks of the internship I felt an extreme sense of imposter syndrome that I considered giving into. Thankfully, under my mentor who was extremely understanding, very informative, and energetic about educating us, the negative feelings I had began to subside. Day by day, week by week, I felt more and more confident about what I was doing. By the time we began to finalize our poster and presentation, I felt -and continue to feel- very proud of the work we did this summer. This experience has made me excited for my future in the scientific field. Transferring to a university for a science degree no longer feels like a far-flung dream." -2022 GLP intern
Summer activities:
Research-support Project. Interns will work on a research-support project with a project mentor, often in pairs. Students are provided office space and any required computing resources and supplies.
Career Circles. Interns have a unique opportunity to meet informally with professionals from different sectors of the geoscience workforce. Guest speakers will discuss their career trajectory including their academics, any challenges they've faced, and offer advice. Interns are encouraged to ask as many questions as they like.
Professional Development Workshops. The purpose of the workshops is to explore non-academic development as a student and a scientist. Past workshops included resume/CV and cover letter writing, interview practice, science poster creation, and science communication.
Mentorship. Interns will meet and interact with a broad range of peers and professionals providing multiple levels of mentorship and support during the summer program (and ideally beyond).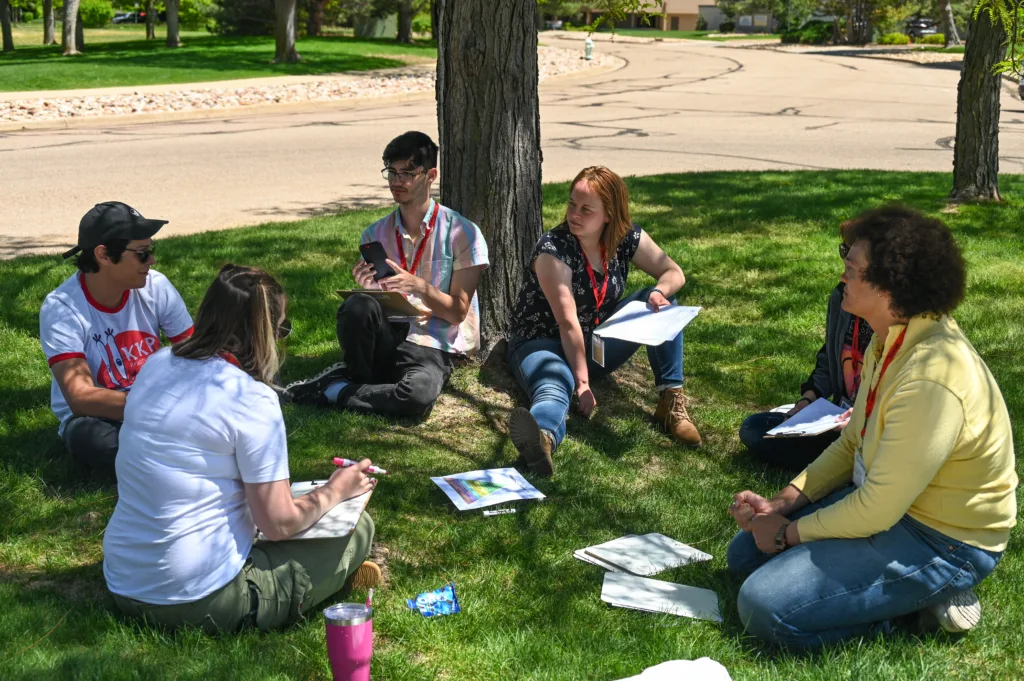 Local Field Trips. Interns will participate in field trips, along with other student interns, to a local area of interest. Past trips include Morrison and Colorado Springs, CO and Rocky Mountain National Park.
Final Presentation. A final presentation will take place during the final week of the program. Interns will learn to create and present a scientific poster and 5-minute lightning talk detailing their summer work.
Professional Conference. In addition to presenting at the end of the summer, interns will have the opportunity to present at a professional conference in the fall. Funding opportunities for travel are provided.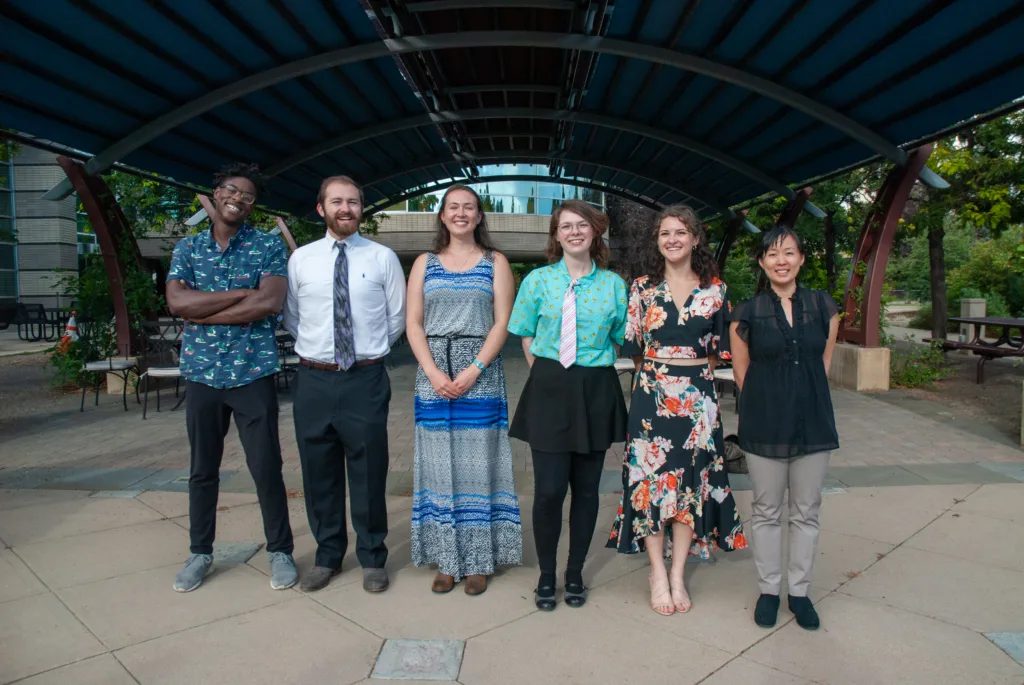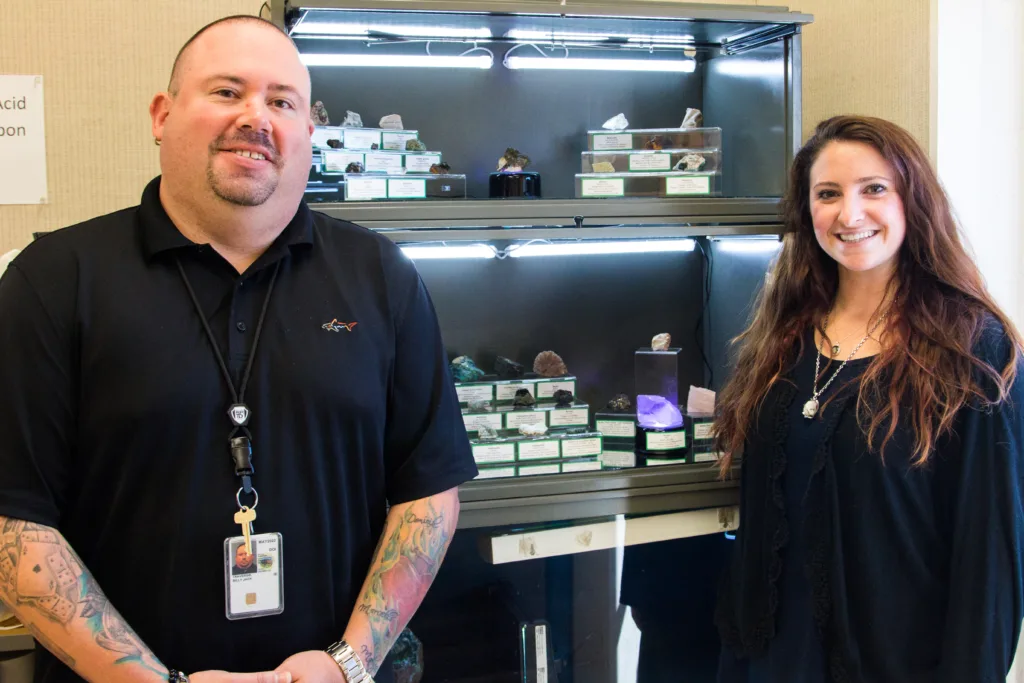 "Without Geo-Launchpad, I wouldn't have the confidence, support, and continued drive in Earth Sciences. This summer I made lifelong memories, I met brilliant people, and was inspired to continue to work hard. With your help, I can now navigate the world of science with a little more ease, knowing there are people who want to see me succeed." -2021 GLP intern
Frequently Asked Questions
Spend eleven weeks working full time (~40 hours per week)
Complete a research-support project under the guidance of a project mentor
Present your results in a scientific poster presentation at the end of the internship
Participate in other intern activities, such as communications and professional development workshops, participate in field trips, present your work and local and national conferences, and any other required activities
Learn, grow, and have fun!
Most projects are based in Boulder, CO, however, we strive to be flexible in work location. Some projects can be hybrid or 100% remote. If working outside of your home, a working space will be provided to you. Professional development activities take place in Boulder, CO, typically at the University of Colorado Boulder. Most of these activities can also be accessed online if working remotely.
We will do our best to assign you a project that matches your interests. However, we cannot guarantee specific projects, and project topics will depend on the current work of the project managers.
Yes. Free shared housing is available for the duration of the summer internship.
Yes, GLP provides assistance with traveling to Boulder.
Yes. Interns are paid a weekly stipend of $680 during the eleven-week internship + one-time transportation and completion stipends. The weekly stipend is not hourly-based, but deliverable-based. This means that as long as you are showing up to work and completing your assignments your weekly stipend will be deposited every Friday.
The EarthScope Consortium offers multiple internship opportunities at various academic levels, beginning with Geo-Launchpad at the community college level.
EarthScope's research internships (RESESS and URISE) are targeted at upper division undergraduate students from underrepresented groups in the geosciences and serves as a research experience.
EarthScope's Student Career Internship Program offers internships that are real-world work experiences for upper division undergraduates, graduates, and post-graduates that relate to the students' major or career goal.
The Geo-Launchpad internship is designed for students who are early in their academic career, with no prior research experience, such as community college students.
You should apply, and if you are accepted, we will discuss what kind of arrangements would be best for your family and we will make every effort to meet those needs.
Applications are typically open from November 15 – February 15. The summer internship program typically begins in late May and runs until early August (11 weeks).
Application
Internship Requirements
Applicants must:
be a U.S. citizen.
be enrolled and currently attending classes in a community college in Colorado, New Mexico, or Wyoming through the current academic year (through spring) with plans to transfer to a 4-year university.
be at least 18 years old by the start of the summer program (mid-May).
have an interest in science, technology, or engineering.
have completed or are currently enrolled in college algebra (or equivalent).
have completed or are currently enrolled in at least one science course.
have a cumulative GPA of 2.5 or higher.
No prior research experience is required!
The Geo-Launchpad Program is a summer internship program dedicated to introducing early academic career students to research and increasing diversity in the geosciences. This program is hosted by EarthScope Consortium and funded by the National Science Foundation (NSF) under Grant Nos. 2117397, 2119440 and 1724794.
Geo-Launchpad Alumni
Get to know our GLP Alumni and their projects.
Interested in learning more about what Geo-Launchpad interns do?
Read our Intern Spotlights for more insight.
Intern Spotlight: Taryn Roby (Red Rocks Community College) & Kyle Albrecht (Front Range Community College)
Intern Spotlight: Jamie O'Reilly (Red Rocks Community College)
Intern Spotlight: Kristen Grayson (Pikes Peak Community College)
Questions? Please contact geolaunchpad@earthscope.org
This material is based upon work supported by the National Science Foundation under Grant Nos. 2117397, 2119440 and 1724794.
Home
Last updated: 26 June 2023