We support scientists using geodesy in their research with access to instrumentation, equipment, data and data products. Educators use our data and resources to help the next generation of scientists understand planet Earth.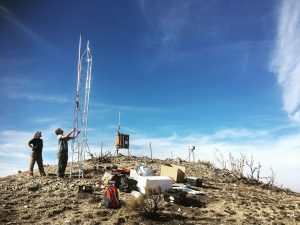 The GAGE Facility provides comprehensive science support to researchers using GPS/GNSS, TLS, UAS, borehole geophysics, and SAR data. Services range from multi-national network installation and management to equipment loans, testing, configuration, integration, new equipment designs, training, and broader impacts planning and execution. We provide support for instrumentation and equipment, data products and archiving, and education, outreach, and community activities.
Scientific investigators can request support services through our online form.