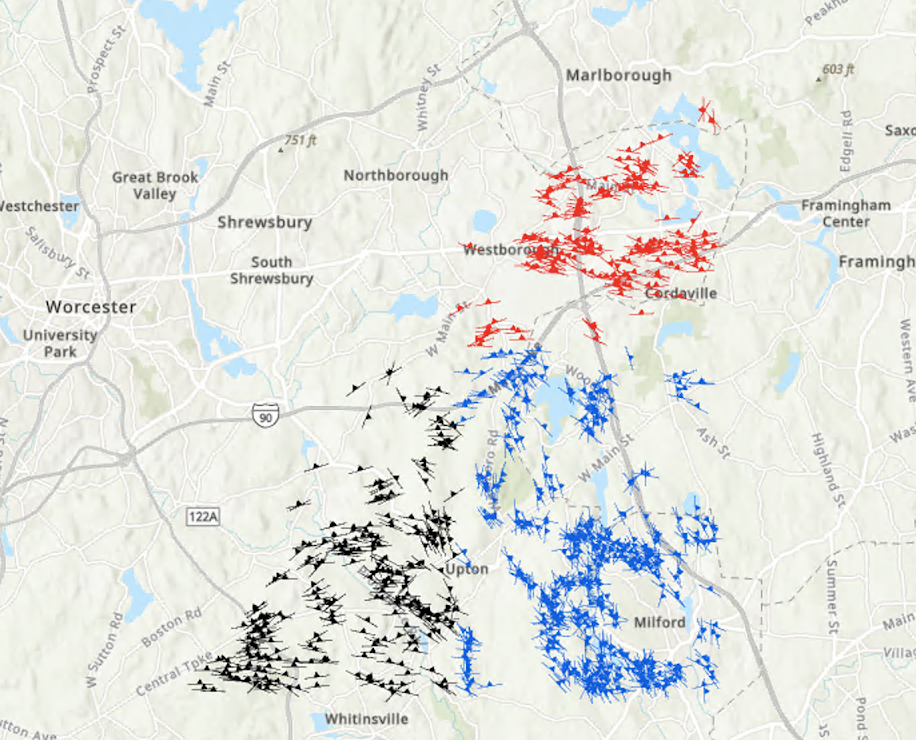 This summer we're introducing interns in the RESESS and Geo-Launchpad programs to shine a spotlight on the research projects they are completing throughout these 11-week internships and on their interests in geoscience.
Ruben De La Calle is a recent graduate of North Carolina State University with a major in geology and a minor in environmental science. Certain that he wanted his education to focus on the environment, Ruben began his studies with the intention to major in environmental engineering. However, after taking an introductory geology course his sophomore year, Ruben realized he wanted to pursue a major in geology. No matter the major, Ruben always knew that he wanted to prioritize environmental practices in his studies. During his senior year of college, he completed an undergraduate research project with his geomorphology professor that examined landslides in the South Pacific utilizing Geographic Information System (GIS) capabilities. This project culminated in Ruben presenting his research at an undergraduate research symposium at North Carolina State University in April 2021. The professor that Ruben researched with sent him an email about UNAVCO's RESESS program and encouraged him to apply. Ruben applied to the RESESS program because he wanted more research experience to improve as a geoscientist and a science communicator.
Dr. Yvette Kuiper from the Colorado School of Mines is mentoring Ruben throughout the RESESS program this summer. Ruben's project incorporates structural geology and chronological data through examining foliations in southeastern New England. Researchers have determined that the area contains remnant material from the supercontinent Pangaea. Ruben is working with geospatial data, primarily utilizing GIS. Specifically, Ruben is utilizing stereonets that describe which way the surfaces are dipping and the chronological order of movement to model the structural geology in southeastern New England. Stereonets are a graphical tool in which three-dimensional data are plotted onto a two-dimensional figure. These representations can allow geospatial data to be further analyzed and interpreted.
Q&A
What has been your favorite part of the RESESS program so far?
My favorite part is probably the people. I like meeting new people and getting to know other people within my major and academic background. The geology department at NC State, and at most other places I think, is relatively small. The more people you meet in geology, the better—just to get to know other people, how they think, and what interests them in their fields.
What have you gained from your mentorship with Dr. Kuiper?
I've gained a better understanding of GIS and machine capabilities. I already had a background in using ArcMap to analyze geospatial data, but this project emphasizes that a lot more. I think at the end, I'm going to be more capable of working with geospatial data and software.
What are your future plans?
I'll probably work in industry or government. My graduate program is not research-based, it's all industry based—working with companies within the region. So I think after I finish up the program, I'll be working in Washington state on some sort of industry-based project, like for an engineering firm or the Geological Survey.
---
After completing the RESESS program, Ruben plans to move to Seattle this summer in preparation to begin his Master's degree in Applied Geosciences at the University of Washington in the fall!
Written by:
Lucia Bellino, USIP Intern
Posted: 9 July 2021
Last updated: 9 July 2021
Tags: GIS, internships