AGU Fall Meeting goes virtual and expands meeting length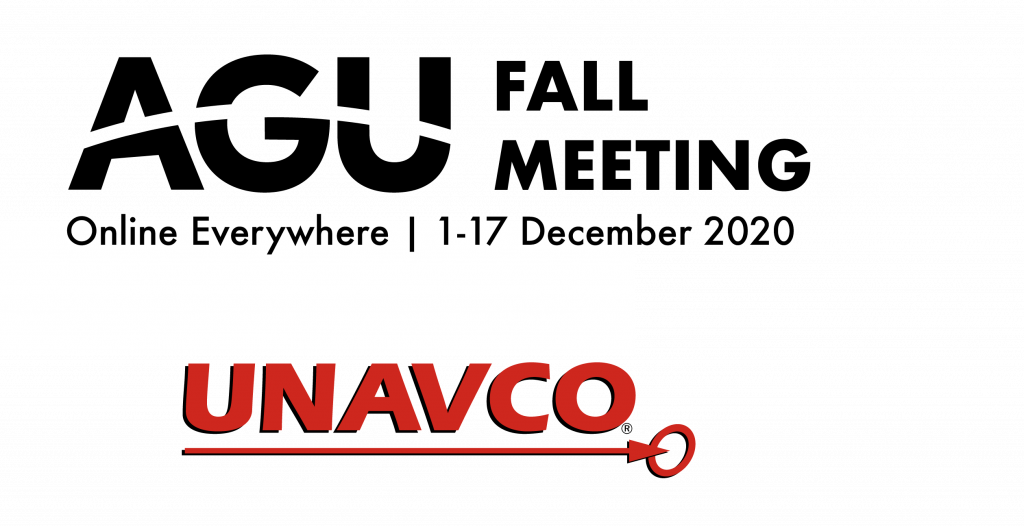 The 2020 Fall Meeting of the American Geophysical Union (AGU) is virtual and will take place 1-17 December.
Scientific program content will be available on-demand, with pre-recorded oral presentations and virtual posters available for attendees to view and peruse outside of the scheduled live Q&A sessions during the meeting.
Geodesy related activities
The William Bowie Lecture
Wednesday, December 9, 7:00 – 8:00 PST
Geodetic Clues in Planetary Treasure Hunts (G006-01)
Maria T. Zuber, Massachusetts Institute of Technology
Geodesy Sessions
Monday, December 7 – Thursday, December 17
Community Awardees
Congratulations to 2020 AGU award recipients and lecturers from the geodetic community.
John Wahr Early Career Award
John R. Elliott, University of Leeds
Paul G. Silver Award for Outstanding Scientific Service
Ramon Arrowsmith, Arizona State University