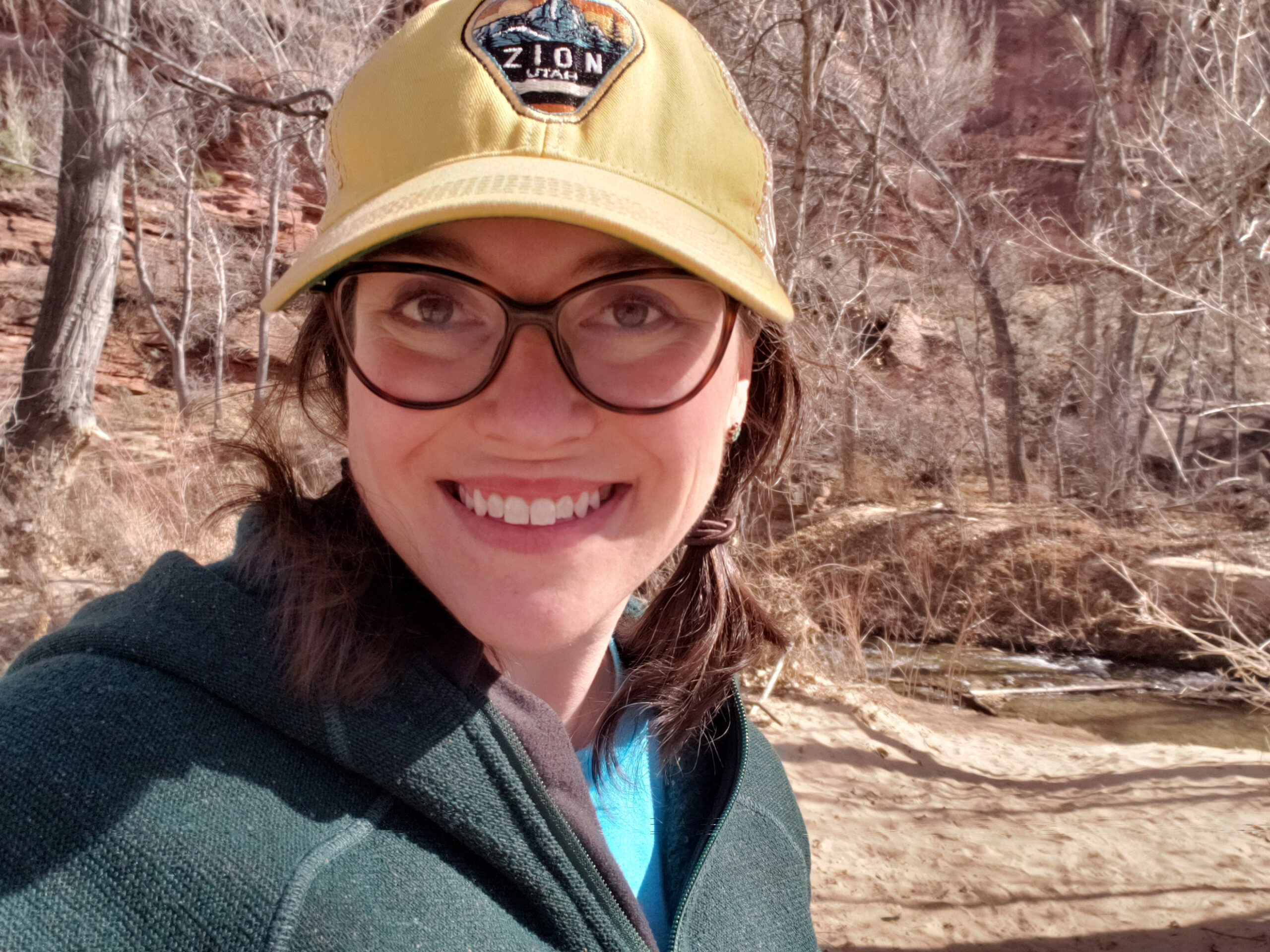 The National Science Foundation recently announced the 2022 recipients of its Graduate Research Fellowships Program awards—and the list included two alumni of UNAVCO internship programs! Both Lucia Bellino (USIP 2021 and 2022) and Jess Ghent (Geo-Launchpad 2017) received NSF fellowships for their PhD programs.
Jess Ghent joined Geo-Launchpad while attending Front Range Community College. She worked with Kevin C. McKinney and Chris Stuckey at the USGS on a project georeferencing fossil localities. This work processed sample collections at the USGS Core Research Center, making the spatial data publicly available for analysis. "All of the science communication workshops during Geo-Launchpad resonated strongly with me," she said. "I think the most important takeaway was the ability to tell a story with your science. If you can't communicate your work and its importance in a way that resonates with audiences, it will be that much harder to effect change (and to get funding!)"
Jess is now in her first year of a PhD program at the University of Washington studying volcanology with Prof. Brendan Crowell (who is currently serving on UNAVCO's Board of Directors). "The NSF GRFP will fund my research on the January 2022 Hunga Tonga-Hunga Ha'apai eruption and tsunami," she said. "Currently, I am looking at different frequencies of disturbances in the ionosphere (an electrically charged layer of Earth's atmosphere) that were generated from the event."
Data from GNSS stations can be used to measure ionospheric activity because of the way it interacts with the satellite signal—requiring a correction to ensure accurate positioning. "This approach is gaining prominence among natural hazard scientists because the ionospheric disturbances can be measured very quickly and accurately, allowing us to develop or improve real-time monitoring of volcanic and tsunami hazards," Ghent said.
Lucia Bellino joined the USIP program as a Communications Intern after finishing her senior year at Rutgers University in 2021. She worked on a variety of projects, including social media, profiles of other interns, and explainers of geodetic concepts. "My experiences with UNAVCO as a Communications Intern have really allowed me to practice how I want to interact with the public as a scientist in the future—producing engaging, accessible, understandable content that explores higher-level concepts, and reaching a broad, varied audience," she said.
Lucia is headed to the University of Texas at Austin this fall to begin a PhD with Prof. Chenguang Sun, where she'll be combining spectroscopy, laboratory mineralogy experiments, and thermodynamic modeling to study other worlds.
"[For the GRFP] I proposed spectroscopically analyzing Compact Reconnaissance Imaging Spectrometer for Mars (CRISM) images located within the dendritic valley networks of Mars," Bellino said. "Because different minerals require different conditions to form, like temperature and water/rock ratio, the minerals present within the channels provide information about the formation mechanism behind the minerals (hydrothermal system, volcanism, etc.), as well as the environmental conditions when the minerals formed. This information could help inform our understanding of the climate of young Mars and interrogate the different models suggested to target the early Mars climate problem."
Congratulations to both Jess and Lucia as they move their research forward!
Interested in our internship programs? Learn more about them on our Student Internships page. And if you are already an alum, don't forget to share your good news with us!
Written by:
Scott K. Johnson
Posted: 19 April 2022
Last updated: 19 April 2022
Tags: internships