Integrating spatial and temporal datasets to reveal Earth systems
Please mark your calendars! The GAGE/SAGE Science Workshop will take place in a virtual format August 19-21, 2021.
Short courses on various geophysics topics will take place the week before (August 9-13).
More information, including a full agenda, will be available here this spring, so stay tuned! Registration will open June 1.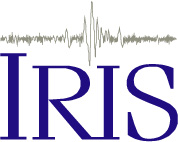 This workshop stretches across disciplinary boundaries and focuses on elements that are common to the diverse disciplines and applications within the GAGE & SAGE communities. It highlights synergies between the geodesy and seismic communities in time, space, and methods for approaching datasets and changes in the Earth System.
Science Planning Committee:
Mike Brudzinski, Miami University of Ohio
Roland Bürgmann, University of California Berkeley
Maureen Long, Yale University
Wendy Zhou, Colorado School of Mines
UNAVCO/IRIS Planning Contacts:
Beth Pratt-Sitaula, UNAVCO
John Taber, IRIS
Have questions? Please contact Beth Pratt-Sitaula (prattsitaula

unavco.org) and John Taber (taber

iris.org) for more information.