You can find a variety of videos on our YouTube page, which are helpfully organized into various playlists.
These materials are made freely available under a Creative Commons CC BY 4.0 license. Please credit EarthScope Consortium.
Videos available on YouTube
Animations
The Animations playlist provides short animated videos that explain how instrumentation like GPS and Lidar operate and are used in Earth science. The videos capture the many applications of GPS, Lidar, and InSAR, such as monitoring volcanoes, measuring plate tectonics, and investigating drought.
Hands-On Demonstrations
The Hands-On Demonstrations playlist shows various experiential activities that depict physical geoscience phenomena, like isostasy, plate convergence, and tsunami warning signs.
Education
The Education video playlist includes short videos that provide a broad overview of geodesy, as well as as clips that explain how to use the GPS Velocity Viewer and example applications.
Field
The Field playlist is filled with short videos showing various services that EarthScope Consortium has completed in the field, including visits to GPS stations in Alaska, Nepal, and California.
Data Visualizations
The Data Visualizations playlist shows the application of data collected by EarthScope Consortium during events like earthquakes and droughts through graphing and mapping.
Geoscience Career Spotlights
The Geoscience Career Spotlights playlist shines a light on individuals who work in different professions within geoscience, ranging from polar field engineers and planetary scientists to middle school science teachers and science writers.
Geoscience Student Spotlights
The Geoscience Student Spotlights playlist interviews various students within geoscience.
Presentations
The Presentation channel contains playlists for the recordings of various presentations, including webinars, short courses, and intern presentations.
Animated GIFs
Find a variety of animated GIFs on our GIPHY account.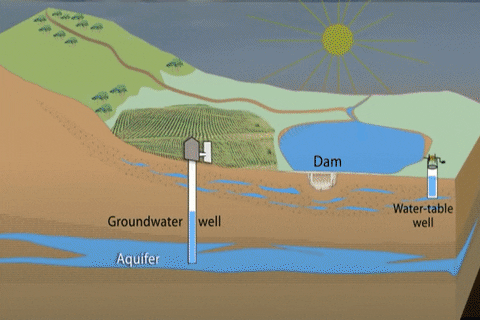 Home
Last updated: 23 August 2023