UNAVCO IDV: Displays of LIDAR and TLS Point Clouds
The UNAVCO IDV can display airborne LIDAR and TLS Point Clouds in true 3D, with fully interactive rotate and zoom. As always the IDV can combine these display with other geoscience data in the same display.
Details to be added later...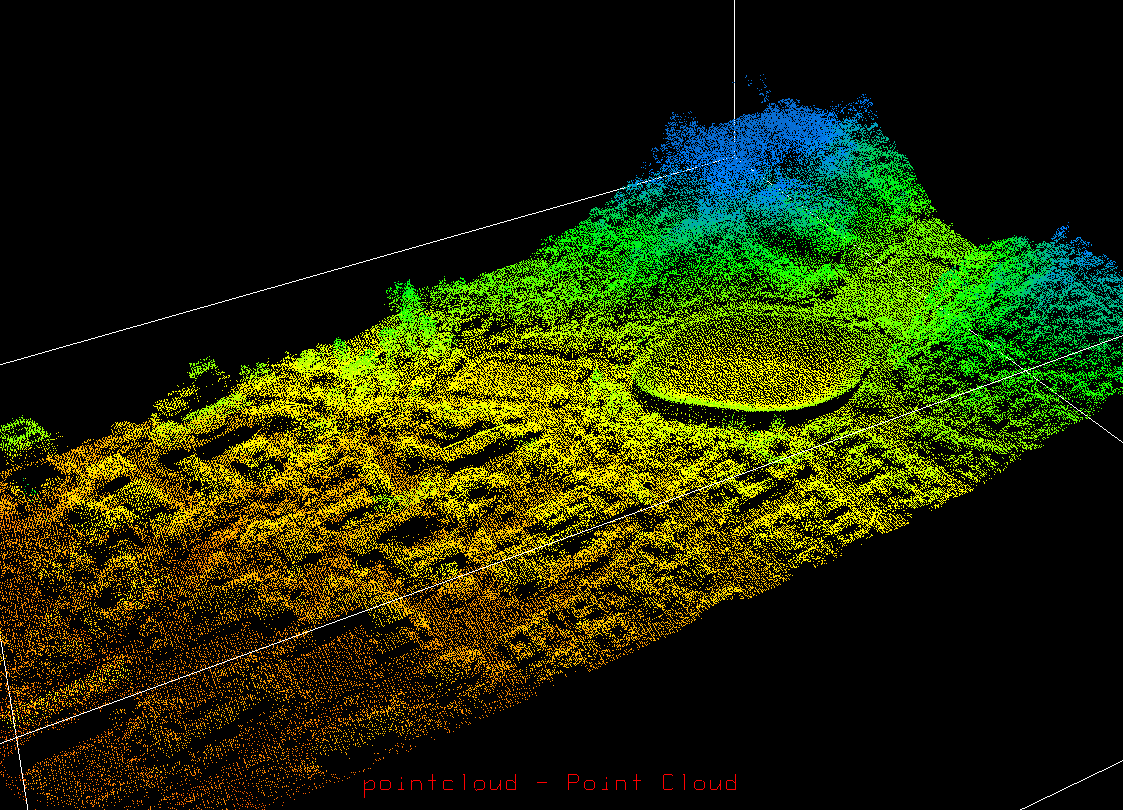 LIDAR point cloud at Berkeley. Points colored by value (elevation in this case). Click for full size.
Last modified: Saturday, 12-Dec-2015 04:44:38 UTC