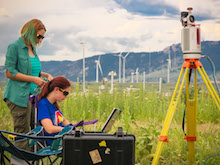 There are many opportunities for students at UNAVCO including our RESESS, Geo-Launchpad, and USIP programs. Additional opportunities for students are available through the UNAVCO community.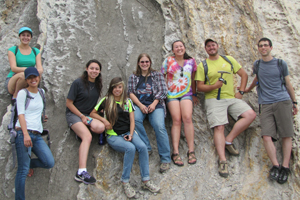 RESESS is a paid undergraduate research internship, learning community, and mentoring program. Students can participate for up to three summers. Application to the RESESS program is the first step to the student internship. Please check the RESESS website for the application deadline.
Geo-Launchpad is a paid summer internship for community college students in Colorado.
The UNAVCO Student Internship Program (USIP) offers graduate and upper-level undergraduate students the opportunity to learn various aspects of geodesy research and education. Most internships are during summer months and will be posted in the preceding winter or spring.
Additional opportunities for students currently available through the UNAVCO community:
Institute for Broadening Participation — Are you looking for other REU and internship opportunities? Take a look at the Institute for Broadening Participation's website for a comprehensive list of other geoscience opportunities!
Accessible Earth is a study abroad program based in Orvieto Italy, designed as a capstone experience for Geoscience students. This course is recognized in the Department of Geosciences at University of Arizona as an alternative to Geology field camp focusing more on computational aspects of Geoscience and Geodesy/Remote Sensing technologies.
US-China Collaboration on Landslide Research and Student Training is an International Research Experience for Students (IRES) program hosted by the University of Houston and the China University of Geosciences (Wuhan) in China. The 8-week IRES program will provide support for 6 U.S. students (two graduates and four undergraduates) to conduct advanced landslide research in the Three Gorges area in China during the summer.