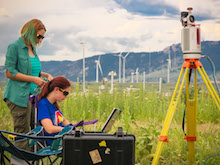 UNAVCO is committed to increasing the geodesy community and geoscience workforce and facilitating full societal representation. We focus our efforts on providing opportunities in various stages of the geoscience academic/career pathway. There are many opportunities for students at UNAVCO including our RESESS, Geo-Launchpad, and USIP programs. Additional opportunities for students are available through the UNAVCO community.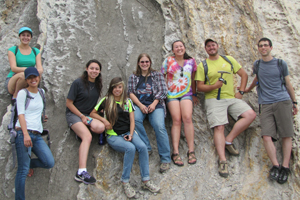 Geo-Launchpad is a paid summer internship for community college students in Colorado and New Mexico.
RESESS is a paid undergraduate research internship, learning community, and mentoring program.
The UNAVCO Student Internship Program (USIP) is a paid internship that offers graduate and upper-level undergraduate students the opportunity to learn various aspects of geodesy research and education. Most internships are during summer months and will be posted in the preceding winter or spring.
The Internship Alumni page lists all previous interns from each program, dating back to 1998. Take a look to see what past participants have worked on during their time with UNAVCO!
Additional opportunities for students currently available through the UNAVCO community:
Institute for Broadening Participation — Are you looking for other REU and internship opportunities? Take a look at the Institute for Broadening Participation's website for a comprehensive list of other geoscience opportunities!
Accessible Earth is a study abroad program based in Orvieto Italy, designed as a capstone experience for Geoscience students. This course is recognized in the Department of Geosciences at University of Arizona as an alternative to Geology field camp focusing more on computational aspects of Geoscience and Geodesy/Remote Sensing technologies.
US-China Collaboration on Landslide Research and Student Training is an International Research Experience for Students (IRES) program hosted by the University of Houston and the China University of Geosciences (Wuhan) in China. The 8-week IRES program will provide support for 6 U.S. students (two graduates and four undergraduates) to conduct advanced landslide research in the Three Gorges area in China during the summer.