About GAGE's Geodetic Data Services
The Geodetic Data Services (GDS) program manages a complex set of metadata and data flow operations providing a wide range of geodetic/geophysical observations to scientific and educational communities. Sensors currently include GPS (downloaded files and streaming real- time (RT-GPS)), borehole geophysics instrumentation (strainmeters, tiltmeters, seismometers, pore pressure and meteorological sensors), long baseline laser strainmeters, and terrestrial laser scanners. Field data are acquired either from continuously operating sites or episodic "campaign" surveys conducted the community.
GAGE also acquires and distributes satellite synthetic aperture radar (SAR) data from foreign space agencies. GDS services include data operations (managing metadata; data downloading, ingesting and preprocessing); data products and services (generating processed results and QA/QC and state-of- health monitoring); data management and archiving (distribution and curation); cyberinfrastructure (CI); and information technology (systems and web administration). In order to perform this mission, GDS maintains a technical staff, onsite and offsite computer facilities with networking, servers and disc storage, and manages a number of subawards to university groups who provide additional products, software and training.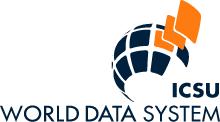 ICSU WDS Regular Member certification since 2015
To support the community requirements and the attendant software stacks, GAGE operates an on-site modern data center along with an off-site colocation capability for disaster recovery; we also operate complete CI for SAR data in the NSF Cloud through TACC/XSEDE. The data center operates with redundant power UPS, dual paths for power to servers, a failover diesel generator, redundant cooling CRACs, and fire suppression. Internet2 is provided through Front Range GigaPop along with a failover commercial Internet path. The physical connections from the two Internet providers connect to two redundant Cisco Edge routers. Two Cisco ASA 5545 firewalls provide network security. Two Nexus 5548 switches and four Fabric Extenders provide core switching capability. The data center houses nearly 60 physical servers, with 18 servers hosting VMWare running 220+ virtual machines. Storage consists of two Oracle SAN appliances (370T) supplemented by Oracle/SUN 4500/4540 RAID appliances and other local or network storage (240T), and ESVA SAN appliances (200T) with a total capacity of 810 TB.
At the off-site colocation facility in Fort Collins, CO, two physical servers and an Infortrend SAN with 80 TB capacity support a ten-system VMWare cluster. This facility supplies failover serving of low latency data and offsite backup hosting for systems, databases, and selected data. In addition to redundant on-premises copies, data backups are also maintained off-site via Amazon Glacier.
GAGE's cyberinfrastructure architecture and operations system, including hardware and software stacks, is illustrated schematically below.
Last modified: 2023-05-12 15:01:37 America/Denver