Infographics
Here you will find a number of engaging infographics visually explaining GPS, InSAR, and other areas of geodesy. These are great for use in classrooms or presentations.
What GPS Can Tell Us About Earth
GPS is helpful for more than just navigation. Explore how scientists can use GPS to measure snow depth, sea level, and more with this infographic. Created by Beth Bartel and Daniel Zietlow with assistance from Gene Malowany [6.4 MB jpg] [16.9 MB pdf]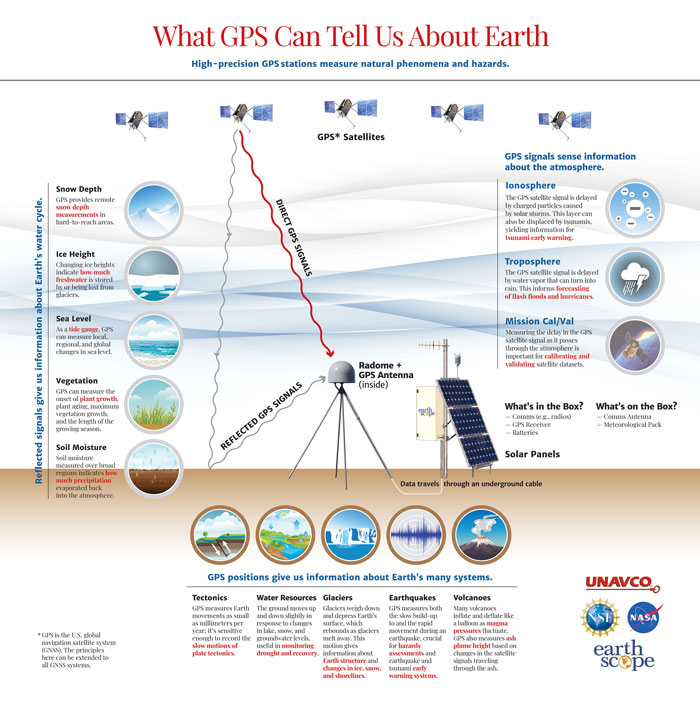 InSAR
Learn about InSAR, a remote sensing geodetic technique for measuring topography and deformation. This infographic was created by Sarah Moore, 2016 USIP Intern, with assistance from Shelley Olds, Scott Baker, and Gene Malowany. [12.3 MB jpg] [6.3 MB pdf]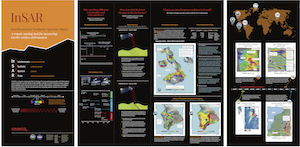 What is Geodesy?
What is geodesy? How does geodesy work? What can we do with geodesy? Explore these questions and more with this introductory infographic. This infographic was created by Christopher Chase Edmunds, 2017 USIP Intern. [5.5 MB jpg] [1.5 MB pdf]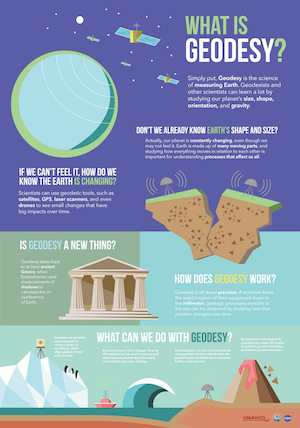 Geodetic Toolbox
There are a number of geodetic methods and tools: GPS, InSAR, lidar, gravity, borehole instrumentation, and photogrammetry. Learn more about them with this infographic created by Ellie Ellis, 2017 USIP Intern. [6.2 MB jpg] [3.6 MB pdf]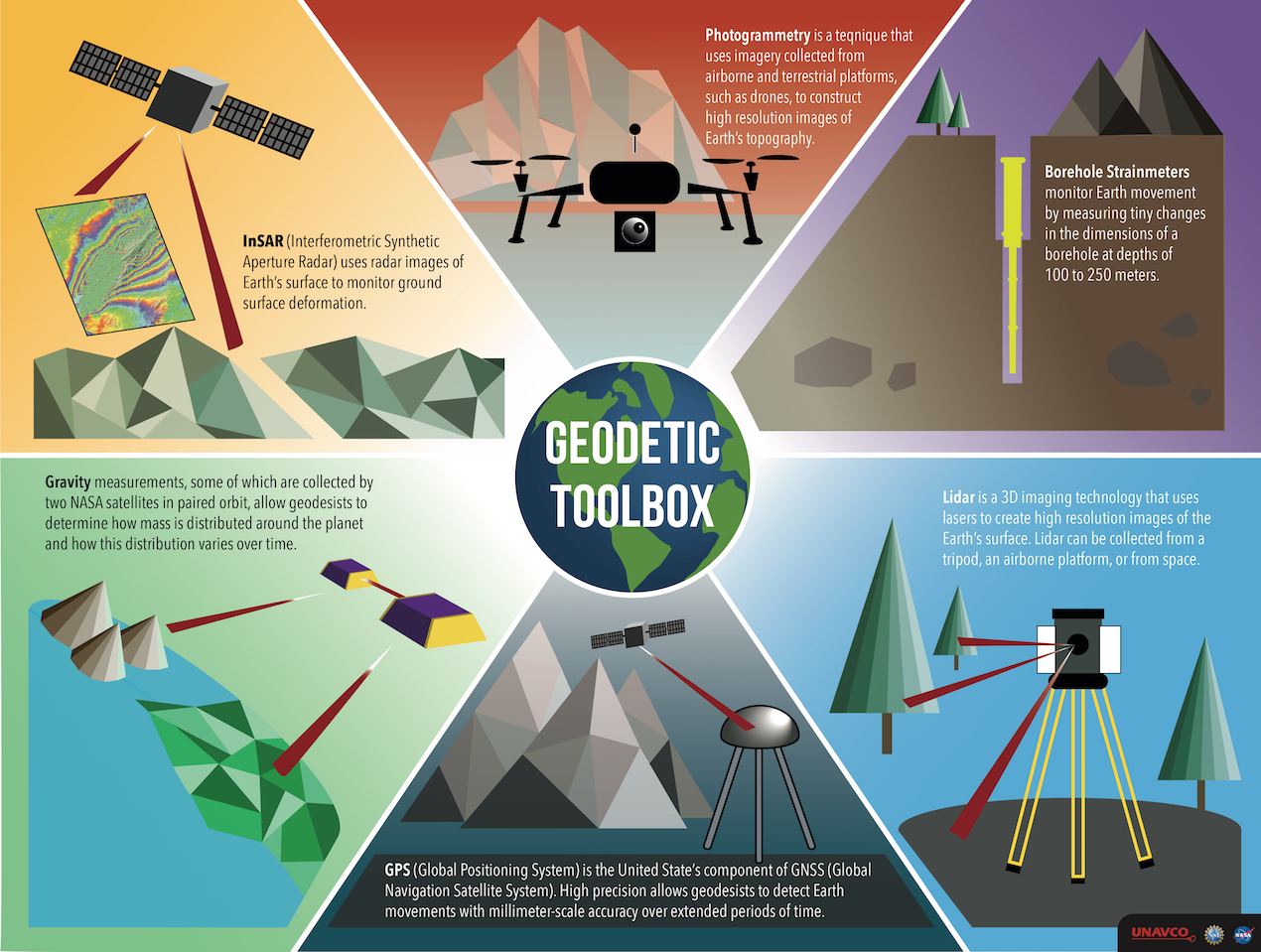 What is Geodesy Anyway?
This infographic series covers geodesy basics and applications. Created by Megan Berg. [Link to series]

Measuring the Earth: The Science of Geodesy
This monthly series explores the how and why of geodesy. Created by Daniel Zietlow with assistance from Beth Bartel. [Link to series]

Last modified: Tuesday, 07-Aug-2018 18:57:34 UTC